Glass Wool Blanket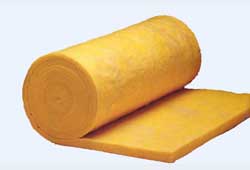 A glass wool blanket is made of glass wool and highly specialized resin. It' s a lightweight, compressible and flexible insulation material with high tensile strength and resilience. It can be used for any thermal, acoustic and insulation applications
Parameters of Glass Wool Blanket
Nominal Density (Kg/m3)
Dimension
Length(mm)
Width(mm)
Thickness(mm)
15 - 50
1200
600 / 1200
10 - 100
Powered by our technologically know how and our quality production line, we manufacture higher quality products with more excellence and safety features. Our glass wool products consist of glass wool board, glass wool blanket and glass wool pipe section with or without facing or stitching treatments. Our products cover a large range of density and thickness to meet any individual requirements.
Other thermal insulation products also include rock wool products and ceramic fiber products. Please refer to the individual page for more detailed specification.
For detailed inquiry or consultancy, we welcome you to contact us directly.